A man assaulted his mother last Monday night during a fight with his wife over the custody of their child. But the couple don't have any children together!
His wife told a Richmond County Sheriff's deputy that her husband had been using methamphetamine, which could explain the bizarre demand, a report said.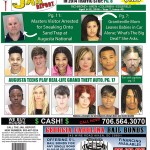 (For more crime stories, pick up this week's new Jail Report, which is sold in local gas stations for $1.50.)
Ray Maurice Roye, 27, of the 3800 block of Lake Ontario Street, Hephzibah, was arrested and charged with simple battery – family violence, the report said.
A deputy responded to Clark Street in Augusta where Roye's mother lives. The man's mother and his wife said that Roye was accusing the wife of hiding the child and plotting to hand him or her over to the Department of Family and Children Services, the report said.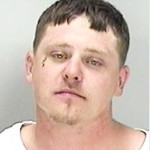 Roye got angry at his mother at one point and screamed a profanity in her face. The mother pushed him away from her, telling him, "I ain't scared of you or your brother."
Roye then slapped her in the face.