A Hephzibah woman was charged with stabbing a man Sunday night in front of her two daughters, leading to charges of aggravated assault and child cruelty.
Lydianette Benjamin, 36, is accused of stabbing Terry Cantlow Sunday night with a butcher knife with a blade more than 7 inches long, according to arrest warrants.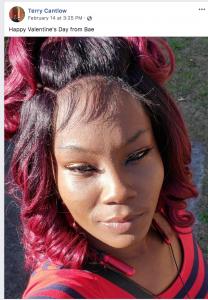 The incident took place on Sherbourne Drive in Hephzibah and sent the victim to Augusta University Medical Center, where he was in stable condition, a warrant says.
Benjamin allegedly stabbed the victim while her own 8-year-old and 13-year-old daughters were present, causing them excessive metal pain, the arrest warrant says. The woman was also charged with tampering with evidence for allegedly altering the crime scene by placing the butcher knife in a sink of soapy dish water and sweeping the floor where the incident happened.
A Facebook page for the victim shows Benjamin wishing him a Happy Valentine's Day.
For more crime news, pick up the latest edition of The Jail Report, sold in local gas stations.