A sergeant with the Waynesboro Police Department who gained national attention for saving a baby in February was arrested early Tuesday for DUI in Grovetown, authorities said.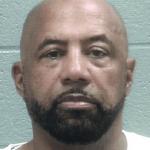 Sgt. Harold Drummond, 62, was off duty at 3 a.m. Wednesday when he was pulled over for reckless driving on Wrightsboro Road, a Grovetown Police report says. A Grovetown officer saw him swerving in his personal vehicle, a 2008 Bronze BMW 128i, a report says. The driver almost struck a cable utility truck parked on the side of the road.
Drummond smelled of alcohol and admitted to coming from a club on Gordon Highway after drinking a beer and a shot, the report says. He failed a series of field sobriety tests and was charged with DUI Refusal, too fast for conditions and unlawful use of wireless device.
Sgt. Drummond has been placed on administrative leave with no pay, according to Gary Jones, who is a major with the Waynesboro Police Department and mayor of Grovetown. He said drunk driving is not tolerated, leading them to take the officer's badge and identification, pending the outcome of the case.
"We are expected by the citizens to … adhere to the law," Maj. Jones said from the police department. "And we can't be out here enforcing it if we are out here drinking and driving and such."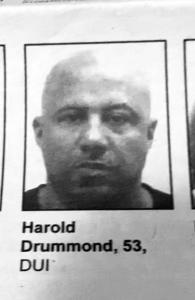 It is Drummond's second DUI in Columbia County. He was working for the Richmond County Sheriff's Office when he was arrested for DUI in February 2011, according to records. The outcome of that case isn't clear.
RCSO officials said he worked for them for less than a month and resigned in February 2011.
The officer made big headlines earlier this year after a body camera video showed him saving a baby who couldn't breathe. (See video below). Sgt. Drummond jumped into action Jan. 18 when he saw 6-month-old AJ Sherrod outside a Dollar General store.
"When I looked down at that baby AJ, I looked down into my son's face. I looked down into my grandson's face," Drummond told CBS News.
His knowledge of two-finger infant CPR saved the child, who was suffering from a respiratory infection. AJ's family was headed to a children's hospital on January 18 when he stopped breathing, so they pulled over to call 911. Drummond was in the right place at the right time.