A hit-and-run driver from a weekend death in North Augusta has surrendered to police.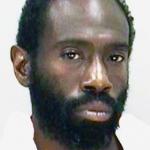 Michaela Lachelle Carter, 22, of Plaza Place, North Augusta, was charged Monday with hit and run in the death of victim Christopher Bovian.
The 39-year-old Augusta man was walking southward on Jefferson Davis Highway in North Augusta on the shoulder of the road. Suddenly, a southbound vehicle struck the victim and kept going, authorities said.
Bovian was pronounced dead on the scene from blunt force injuries at 1:25 a.m. Saturday, the coroner said.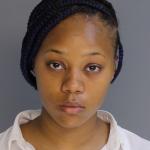 On Saturday evening, the young woman showed up at North Augusta Department of Safety, saying she thought she may have been involved in an accident the night before, a report says. Damage to her car, a 2017 GMC Acadia, matched debris at the scene.
"Ms. Carter stated that she had struck what she thought was a deer while traveling south on U.S. 1 near Buena Vista Avenue. Ms. Carter stated that she was scared due to being alone and it being dark and did not stop to see what she had struck and did not notify law enforcement of the collision," the police report says.
The driver said she drove home and told her mother that she believed she had struck a deer. When she saw the news on Facebook about a man being found in the area where her accident took place, she became extremely upset and nervous, the report says.
But Carter decided to wait until her mother got off work to get advice on how to handle the situation.  When her mother got home, they determined it was best to come to police headquarters.
Police told her to surrender to the jail on Monday, when the warrants would be ready. She surrendered Monday and was booked into the jail.
A background check on Carter shows she had been ticketed for speeding at least three times since 2017 in Aiken and Allendale counties.