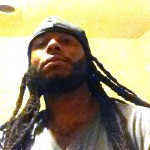 An Augusta man became Richmond County's 16th homicide for the year when he was found shot to death around midnight Wednesday.
Sean Middlebrooks, 35 (pictured), was killed inside a home on Rosier Road, where he lives. He was shot at least once and was pronounced dead at 12:05 a.m. Wednesday, the coroner's office said.
No suspects or motive has been announced: "Investigators are conducting interviews and the investigation is in the very early stages," a RCSO press release says. "There is no information on a suspect at this time."
Friends and family are already remembering Middlebrows on Facebook:
Phyllis Olliphant: "RIP Sean middlebrooks we love you how can bi tell by daughter her children father is Dead she loved him dearly and I know he loved her prayers please."
Tina Garnett: "Omg I can't believe this mannnn this hit me RIGHT here good REAL friend of mine's frff good heart and all GOD I pray my homeboy have a safe journey to u cause I no he gone make it…smh…r.i.p. my dear homeboy Sean Middlebrows dang…"
Keith Harrison: "R.I.P Sean Middlebrooks ? BRO LAW 4 EVER… THANKS FOR EVERYTHING…."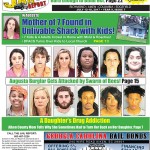 For more crime news, pick up today's new edition of The Jail Report, sold in local gas stations for $1.50. Here is a look at the cover.