Richmond County authorities say the latest homicide victim was found shot twice in the back early Friday in the parking lot of Augusta West Plaza shopping center.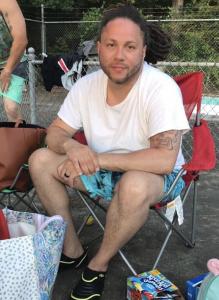 Miguel Reyes, 36, of Augusta, was found at 1:45 a.m. Friday and rushed to Augusta University Medical Center, where he was pronounced dead at 4:28 a.m., authorities said. An autopsy will be done later today, the coroner said.
Here is the sheriff's office press release:
"On June 26, 2020 at approximately 01:45AM, the Richmond County Sheriff's Office responded to a call at 1347 Augusta West Parkway in reference to shots fired, one subject down. Upon Deputies arrival, they located a victim with what appears to be two gun shot wounds to the back.  The victim was transported to the hospital where he succumbed to his injuries.   Investigators are on scene and no further information will be released as this case is actively being investigated."
Note: The victim's photo is from 2012. If you have a better photo, please text it to The Jail Report at 804-487-3224.
For a look at every one of Richmond County's 18 other homicides this year, pick up today's new issue of The Jail Report, sold in local gas stations or online at thejailreport.com.