An Augusta mom remained in jail Friday on charges that she left her 7-year-old daughter at home alone with dead dogs and only a bag of chips to eat.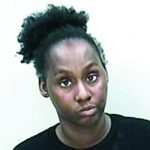 Monquetta Holder, 28, of Williams Drive, is charged with two counts of child cruelty and one count of animal cruelty.
A neighbor found the little girl walking in the street alone and crying on Sept. 27. It was 8 o'clock on a Thursday morning.
The girl said her mother was working and left her with chips and candy to eat all day, according to a sheriff's report. Her mom said not to leave or answer the door. But the girl left the home looking for her 8-year-old brother.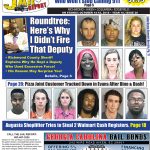 (Story Continues below.) For more crime news, pick up this week's new edition of The Jail Report, sold in local gas stations. Here is the cover.
Deputies took the child to her home and finally found the mother. Holder became defensive and said the dogs in the home were her sister's pets.
Deputy Tawasi Neal described the home's disturbing conditions in a sheriff's report: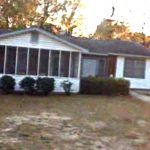 "Upon entering the residence I observed the living room, kitchen, and all three bedrooms had dog pee and dog feces on the floor. I observed two dogs dead inside the residence and one that died while on scene and nine others which were suffering from food and water deprivation ranging from puppies to full grown dogs. I observed inside the kids' room multiple piles of clothes which one dead dog was hidden under the clothes, one dead dog in the hallway entering the kids' room."
The home was in such bad shape that the city's Code Enforcement office was contacted and condemned the residence due to the deplorable conditions.
"The smell in the residence was unbearable," Deputy Neal said in his report.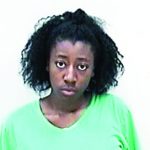 DFACS representative took custody of both children and tried to place them with a relative.
In addition to the mother's arrest, authorities charged Holder's sister, Treanna Holder (pictured at right), with animal cruelty. She has already made bond.