An illegal immigrant in North Augusta was charged this week with forcibly raping a young girl several times at his home.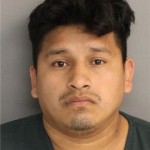 Higinio Diaz-Ventura, 29, of 1130 Weston Street, North Augusta, was charged Thursday with criminal sexual conduct with a minor in the first degree and criminal sexual conduct in the third degree.
He is being held for immigration officials, according to the jail website.
A week ago, a woman called North Augusta police to say her child recently confessed that Diaz-Ventura had sexually assaulted her at his home several times. The sexual assaults allegedly happened between 2014-2016 when the girl was 4 to 6 years old. A police report labeled the crime as "forcible rape."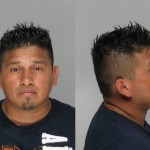 North Augusta investigators will not say how the suspect gained access to the girl or his relationship to her, perhaps to protect the identity of the victim.
Previous arrests. Diaz-Ventura has seen the inside of local jails before, getting arrested in Aiken County in 2010 for driving without a license and for driving without a license or insurance in Richmond County in 2013 (right mugshot). He was given probation in Richmond County and fines in Aiken County, and he was released in both cases.
Readers of AugustaCrime.com are already posting comments after his arrest was posted Thursday:
Amy Wagner: "One less child would be harmed if his a** was deported sooner!!!!"
C.T. Pryor: "He shouldn't have been here in the first place to commit the acts."
Feel free to leave your comment on our Facebook page or below this story.
For more crime news, pick up this week's edition of The Jail Report. Here is a look at the cover.