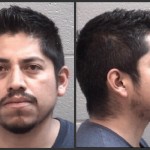 An illegal alien has been charged with homicide by vehicle in Monday's deadly interstate crash that killed a young Augusta man stationed at Fort Gordon.
Juan Jesus Castillo-Reyes, 30, from Mexico (pictured at right), has a 48-hour hold by I.C.E. officials after he was charged in the fatality that took the life of 23-year-old Alexander Earles (pictured above), an Airman living in Augusta. The victim was originally from Washington State and was stationed at Fort Gordon.
Castillo-Reyes wasn't even supposed to be driving! He is charged with homicide by vehicle, too fast for conditions, improper lane change, and driving while unlicensed. The illegal immigrant was living in Augusta on Bennock Mill Road.
According to Columbia County sheriff's Maj. Steve Morris, "He will be interviewed within the 48 hour window by I.C.E. and then a decision will be made to either remove the hold or upgrade to a full detainer."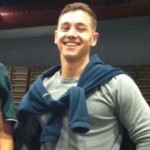 Castillo-Reyes was driving a 2004 Ford F250 truck Monday when he slammed into the rear of a vehicle that was stopped in traffic on Interstate I-20 West near mile marker 191. The impact shoved Earles' car into a vehicle in front of him and killed Earles (pictured at right.)
The victim's mother, Lorri Earles, posted this on Facebook about her son: "He was just 3 months from leaving the military with some impressive honors. We were all so ready to have him home near family.  Our conversations regularly included the Amazing love and grace of God our Father. We our comforted by the hope we have in knowing we will see him again."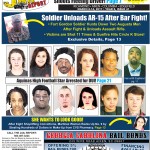 For more crime news, pick up this week's new edition of The Jail Report, including an exclusive report on a Fort Gordon soldier who unloaded an assault rifle on two Augusta men after a bar fight.