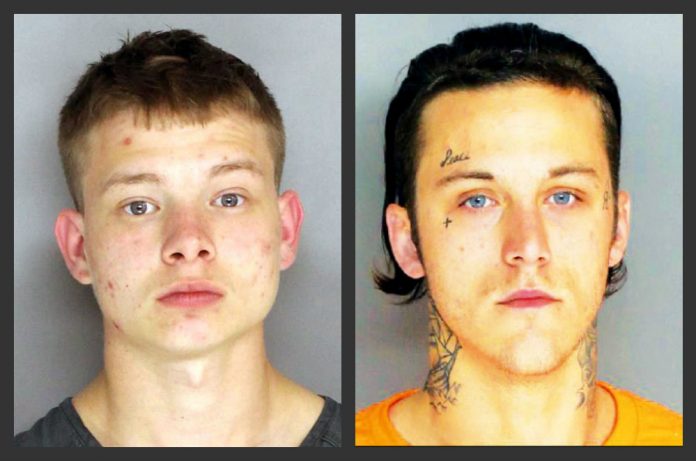 A 14-year-old girl's summer suicide attempt opened an investigation and charges against two young men in Aiken for allegedly sexually assaulting the juvenile, giving her drugs and illegally inking her with five tattoos, authorities said.
Austin Fabian, 19 (above left), was arrested Sunday on charges of having sex with the juvenile in mid-July and aiding her in using meth. Dalton Randall, 20 (above right), was charged last Monday with having sex with the minor, helping her use marijuana and putting five tattoos on her body.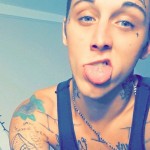 The investigation began in July when deputies responded to an Aiken County home where the alleged victim had tried to commit suicide by putting a knife to her neck and cutting her wrists, a sheriff's report says. Deputies wrestled with her and handcuffed her before forcibly hospitalizing her for an evaluation.
The girl's mother told deputies that she believed her daughter had been sexually assaulted the day before after observing videos on her cell phone where she is having sex with Randall. A friend identified Randall by his voice and the girl was identified by the tattoos on her legs, a report says.
Randall, of Shannon Lane, Aiken, was charged with criminal sexual conduct with minor, contributing to delinquency of minor, and illegal tattoo on a minor. He is shown on Facebook as working as a tattoo artist in Augusta. Randall is shown above sticking out his tongue.
Fabian, of the 1000 bloc of Colbert Bridge Road, was charged with criminal sexual conduct with a minor, contributing to the delinquency of a minor and drug possession. He is a frequent visitor to the Aiken County Jail with previous arrests for trespassing, no driver's license, assault & battery and more. Fabian is shown above in a gray tank top in a Facebook photo.
Randall is currently free on bond while Fabian remains in the Aiken County Jail.