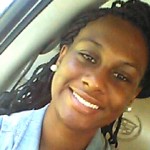 A 16-year-old Aiken County girl was killed Friday night while riding with a wanted suspect who tried to outrun police and crashed into a tree, authorities said.
Ny'Zarria Kitchings of Salley was not wearing a seat belt while riding with 21-year-old Willie Albert Seawright Jr., who has been sought for months for attempted murder.
Seawright was fleeing a Salley police officer around 11:30 p.m. Friday when Seawright lost control of his 1999 Toyota and struck a tree on Hollow Creek Road near John Nunn Highway, according to Chief Deputy Coroner Darryl M. Ables.
Kitchings was pronounced dead on the scene. Seawright was transported to Augusta University Medical Center in critical condition.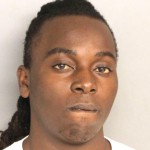 Authorities have been hunting Seawright for months on warrants for attempted murder, armed robbery and weapon possession. He is accused of shooting one person and robbing another last year in Wagener.
Last fall, a Wagener man was shot in the chest at a home on Coser Street. Police say the bullet ended up hitting the victim in the ribs and bouncing out of his chest. The victim told police that Seawright shot him.
A week after the shooting, a Wagener woman told authorities that Seawright and another suspect robbed her on Center Street and took her purse and vehicle. She said Seawright had a gun and fired the weapon at her as she was running away.
In an unrelated 2015 arrest, Seawright was charge with attempted murder, but prosecutors never indicted him and the case went away last year.
On Saturday, friends of Kitchings were remembering her on Facebook:
 Dalvin Daniels: "My condolences got out to the Wise family. I've known Ny'Zarria Kitchings since I was in middle school. I've spoken I few times to her on the bus. I remember her being very quiet doesn't say much and smart too. Last time I spoke to her was playing 8 ball and I beat her, lol, but man this is crazy man I just can't believe it."
Cieara Green: "For some odd reason I can just hear that baby crying out "please stop." Rest easy Ny'Zarria Kitchings. You will be missed. Lord I'm so sick too my stomach."