Richmond County authorities have charged three people and are looking for a fourth person for concealing the death of a local woman by moving her body.
Stovall Walker (top photo, from left), Dian Smith and Kevin West have each been charged with concealing the death of 34-year-old Ashley Buchanan.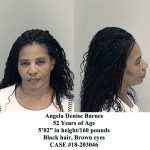 A fourth person, Angela Barnes, is also being sought on the same charge.
An investigation showed that Barnes found the victim unresponsive on a bed at her home at 2421 Lisbon Road on June 3. She contacted the other three suspects to evaluate the woman, authorities said.
"When they found she was not breathing, Buchanan was placed into Smith's vehicle where Smith and Walker drove Buchanan to the IGA parking lot and then called Dispatch Operators for assistance," a RCSO press release says.
At the time, Walker and Smith told deputies that they were simply driving by Barto Chapel Road and saw the woman's body in a grassy area, so they put her in their car and called 911 on the way to the hospital. They claimed 911 dispatchers told them to pull over and let paramedics meet them at IGA. Their story about finding the woman turned out to be false.
Arrest warrants accuse the suspects of moving the woman's body from the home in order to "hinder the discovery of whether or not such person was unlawfully killed."
An autopsy did not reveal the cause of death, and results are pending toxicology results, the coroner's office said.
An obituary says Buchanan was survived by a son and her parents.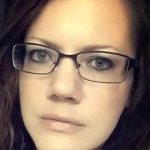 From the obituary: "Ashley was a native of North Augusta. She was a 2002 graduate of North Augusta High School. She also attended Midland Technical College and became a pharmacy technician. She was employed at her family's business, Buchanan Auto Sales. She dearly loved her son Triston, her family, her dog Ducky, and shoes."