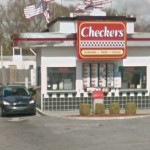 An armed robber shot a Checkers employee in Augusta early Wednesday, authorities said.
The employee was struck in the arm and was rushed to Augusta University Medical Center ER, where the victim was in fair condition.
The robber approached an employee at the drive thru window about 1:45 a.m. Wednesday, displayed a firearm and lunged through the window in an unsuccessful attempt to grab the victim.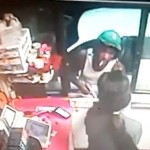 The robber then shot once before fleeing on foot. The restaurant is located at 2615 Deans Bridge Road in Augusta.
A suspect description: black male, 25-35 years old, slender build, shoulder length dreads, wearing a white tank top, blue jeans, and a green in color baseball cap with a light colored "Polo".
If you know who the suspect is, or if you have information, please call the sheriff's office at 706-821-1020 or 821-1080.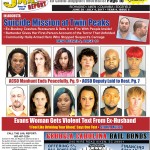 For more crime news, pick up this week's edition of The Jail Report. Here is a look at the cover.