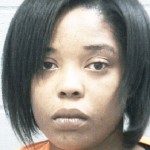 The former manager of a Family Dollar store in Martinez was arrested last week for stealing a $1,500 deposit while she was working there, authorities said.
Krystal Kiara Bailey, 26, of Augusta, was charged Thursday with theft by taking.
Over the summer, a district manager told the sheriff's office that the deposit was missing. Records show Bailey had logged the large deposit as being deposited. But Wells Fargo notified store officials that the deposit was not made, a sheriff's report says.
"A questionnaire was conducted later on with Bailey to which Bailey denied all wrong doing," the sheriff's report says. "Bailey was eventually fired due to not showing for work anymore."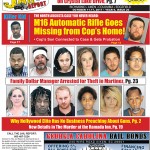 For more crime news, pick up this week's new edition of The Jail Report. Click on image to see front cover.