He's killed again! Daniel Ferguson was being housed at the Augusta State Medical Prison in Grovetown in May when he allegedly strangled an inmate using a torn bed sheet, authorities said.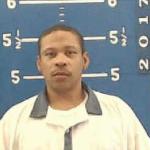 The murdered inmate, 37-year-old Eddie Gosier, was serving time for child molestation, convicted of overpowering an unsuspecting 14-year-old boy and raping him.
   Ferguson was formally charged with murder last Wednesday, driven to the Columbia County Detention Center to be booked and then returned to the custody of state corrections officials.
   Ferguson's history is frightening. In 2008, he murdered the 94-year-old man who lived across the street from him. Ferguson was just 17 at the time and was sentenced to life in prison.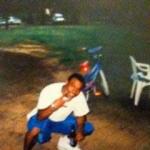 In December 2013, inmate Damion MacClain died from injuries after a fight with Ferguson at Hays Prison, according to the Georgia Bureau of Investigation. MacClain was strangled in his bed late at night after the doors should have been locked, reports said.
   MacClain was serving time for armed robbery convictions. Ferguson was charged in the slaying.
   In November, MacClain's family settled its lawsuit against Georgia's prison system for $350,000. The victim's mother had wanted the state held accountable for ignoring the ruthless gang violence and dangerous conditions where cell door locks were left broken or could be defeated with only a napkin, according to media reports.
   MacClain's was one of three deaths at the northwest Georgia prison in a five-month span. At the time, Hays Prison was growing increasingly violent because faulty locks allowed inmates to leave cells and roam around. MacClain's family said that the faulty locks were how Ferguson was able to attack him in his bed.