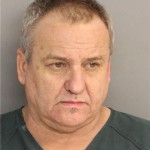 An inmate found unresponsive in a shower Thursday at the Aiken County Jail died of natural causes, according to the coroner.
Jimmy L. Keenan, 58, of Aiken, was pronounced dead after being rushed to Aiken Regional Medical Center around 7 p.m. Thursday night.
"Autopsy determined that Mr. Keenan died as a result of natural causes," Coroner Tim Carlton said in a press release.
SLED has been asked to investigate the death, which is standard policy of the Aiken County Sheriff's Office.
Keenan had been held at the jail since December after his arrest for distributing methamphetamine. On Feb. 14, he pleaded guilty in court and was sentenced to 18 months in prison and a fine. It's unclear if he was awaiting transfer to a state prison or whether he was serving the sentence at the county jail.
According to a press release, a detention officer was conducting a routine check Thursday night when they noticed an unresponsive inmate in a shower.  Aiken County EMS was notified while detention officers and onsite medical staff performed life saving measures until EMS arrived.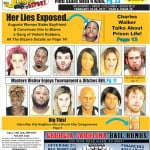 EMS transported the inmate to Aiken Regional Medical Center where he was treated and subsequently passed.
For more law-enforcement news, pick up this week's edition of The Jail Report.