Local residents are asking whether the drunk driver who is charged in Sunday morning's deadly Augusta Canal wreck is an illegal immigrant.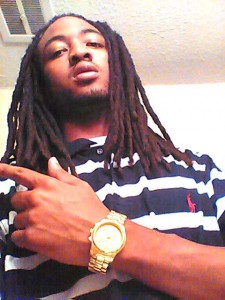 So far, authorities have not determined if 25-year-old Jose Rojas of Beech Island is in the country illegally. He is in jail on charges of homicide by vehicle, DUI and more in the death of 22-year-old John Jones Jr. of Beech Island (right photo).
Rojas was behind the wheel of a car with four passengers early Sunday when he allegedly failed to stop at the intersection of Walker Street and 10th Street, authorities said.
"The vehicle crashed through the sidewalk fencing and landed in the canal," Coroner Mark Bowen said in a press release. "Jones was a passenger in the vehicle and was able to exit the vehicle. After exiting the vehicle, Jones collapsed in the water a short ways from the vehicle. Jones had to be pulled from the water by fire rescue."
The accident occurred about 3:30 a.m. Sunday. Jones was pronounced dead at the scene ay 5:05 a.m. Sunday, the coroner said. The driver and other passengers survived.
Jones will be transported to the GBI – Atlanta Lab for an autopsy on Monday or Tuesday.
In addition to the felony charges, Rojas was charged with driving without a license, which led some residents to question on social media whether he is an illegal alien.
"Is the driver here in this Country legally?" asked Facebook reader Beatrice Nicols.
Richmond County Sheriff's Lt. Allan Rollins said his agency will be looking into the status of Rojas and should know something Monday.
"I'm pretty sure they will (look into it), especially when you get into bond issues and things like that," Lt. Rollins said Sunday night.
The complete charges against Rojas include felony homicide by vehicle, driving under the influence, reckless driving, failure to stop at a stop sign and driving without a license. He is being held without bond at the Richmond County Detention Center.
According to Aiken County records, Rojas has a history of speeding violations, including one last month in which he was clocked driving 66 in a 45-mph zone. He also has a 2010 speeding charge for traveling 90 mph on the interstate.
Editor's Note: We are looking for a photo of the victim, John Jones Jr. 
If you have one, please email it to publisher@thejailreport.com or text it to 803-487-3224.