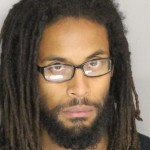 A Jackson man was charged Wednesday with threatening the life of Sheriff Michael Hunt and his family and then injuring a SLED agent while being interviewed at a local police station, authorities said.
David Solomon Ballard, 33, of the 200 block of Patton Drive, is accused of threatening bodily injury or death toward the Aiken County sheriff, which he continued over social media between Dec. 12-20, according to a SLED warrant.
"The message threatened the life or serious bodily injury to the victim and/or the victim's immediate family," the warrant says. That led to a charge of threatening the life, person or family of a public official.
On Wednesday, Ballard was being interviewed about the threat at the Aiken Department of Public Safety when he assaulted a SLED agent and injured the officer by kicking a door, which struck the victim's hand and caused serious bodily injury, a warrant says.
That led to a charge of assault & battery of a high & aggravated nature. The name and condition of the SLED agent were not released.
SLED investigated the threat against Sheriff Hunt at the request of the Aiken County Sheriff's Office. Ballard faces up to 25 years in prison if convicted of both felony offenses.
The suspect is being held at the Aiken County Detention Center, where the jail has a collection of six previous mugshots for the repeat offender. He has previous arrests in Aiken County for  assault & battery with intent to kill, drug distribution, marijuana possession, DUI, driving under suspension and more.
For more crime news, pick up this week's edition of The Jail Report in local gas stations.