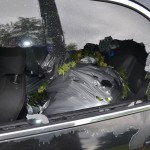 The shootings to two people in Jackson led authorities to disrupt a major drug trafficking ring and seize $300,000 worth of marijuana at a booby-trapped residence in the small Aiken County community, authorities said.
On Tuesday, two males were transported to an area hospital for treatment from gunshot wounds, and investigators discovered a large amount of fresh cut marijuana in the rear of the vehicle the males were driving. Investigators went to a home on the 18000 block of Atomic Rd where the shooting incident began and discovered it was used for drug trafficking.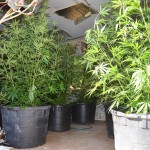 From Sheriff Michael Hunt: "This investigation has developed into a multi-jurisdiction drug case spanning across two states. As a result of this ongoing investigation we have disrupted a major marijuana trafficking ring and we will hold the violent suspects involved accountable for this disruption in our community."
With help from Jackson and Aiken police as well as SLED and the ATF, sheriff's officials got a search warrant for the home. Investigators found the house was protected by multiple booby traps, dangerous obstacles and hazards that were rendered safe.
Marijuana plants and cultivating equipment were seized with an approximate street value of $300,000. Multiple suspects were identified , but their identities are being withheld pending the outcome of this investigation and issuance of warrants, according to a press release.
The investigation is still ongoing and information will be released as it becomes available.
Anyone with information is asked to contact the Aiken County Sheriff's Office at 803-648-6811. Individuals may also call Crimestoppers of the Midlands: 888-CRIME-SC (888-274-6372). Callers can remain anonymous and may be eligible for a cash reward up to $1,000.
For more crime news, pick up this week's copy of The Jail Report, sold in local gas stations.