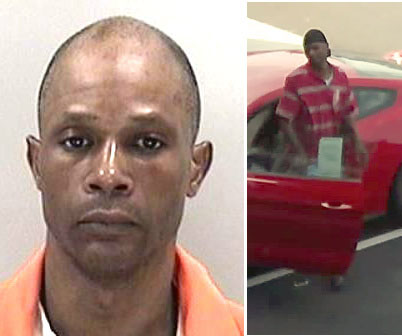 A man claiming to be "Jesus Christ" stole a shiny-new Mustang from Fairway Ford in Evans this week.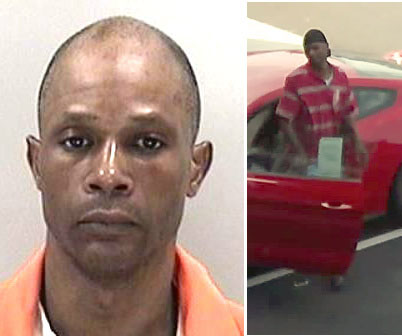 The man – identified NOT as the Son of God, but as Eric Gene Martin of Augusta – led officers on a sinful chase through Augusta that didn't end peacefully, authorities said.
It all started Monday morning when the 41-year-old man came into the Washington Road dealership and "introduced himself to the salesperson as Jesus Christ," according to sheriff's Capt. Steve Morris.
The suspect – wearing blue jeans, a striped polo and a "do-rag" – convinced the sales lady to take him on a test drive of a 2015 Mustang. Back at the dealership, he asked for a "complimentary drink" and then grabbed the car keys off the employee's desk when she walked away to get the beverage, according to a sheriff's report.
When the salesperson returned, she looked outside and saw Martin getting into the red Mustang and driving off eastbound on Washington Road.
Richmond County deputies caught the suspect at Fox Trace Drive around 2:15 p.m., but he sped off and led them on a chase in heavy traffic on Wrightsboro Road. He eventually stopped at a red light and was surrounded by deputies. When Martin wouldn't obey their commands to get out, an officer shattered the Mustang's window with his baton and pulled the man out in a tense struggle, according to a sheriff's report.
The false prophet, who was found with marijuana in his pocket, was charged with fleeing police, obstruction, marijuana possession and a state court bench warrant. He is being held in Richmond County and faces additional theft charges in Columbia County.
And it turns out, Martin is far from being the Prince of Peace. According to jail records, he is convicted felon with a history of drug offenses, shoplifting arrests and traffic charges.