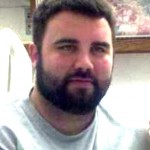 The owner of Joe's Underground is defending his part-time prep cook against charges that he stabbed a man early Friday in downtown Augusta.
Owner Jeremy LaFontaine (pictured at right) says suspect Warren Hills is a good guy who was defending himself when he stabbed a man early Friday on Broad Street. That man, Dezmon Raiford, is being treated at Augusta University Medical Center for six stab wounds.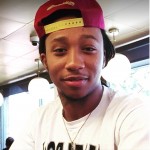 While the bar owner wasn't there, he heard from employees and witnessed who told him Hills was hanging out on the sidewalk outside Joe's Underground when Raiford (pictured at right) approached him. Authorities say the fight escalated and moved outside SunTrust bank, where the stabbing occurred. The victim was stabbed at least six times with a large hunting knife, suffering wounds to his forehead, center chest, left upper chest, two to the left forearm, and one to the lower abdomen.
"The guy walked up on him and tried to pick a fight," LaFontaine said. "Warren would not do anything to hurt anyone unless he was provoked or he was protecting his friends or family. This is a good man who was put in a precarious situation based on a guy coming up harassing him and his friends and grabbing him."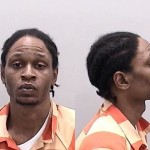 LaFontaine is also worried the sheriff's office press release connecting the stabbing to Joe's Underground will hurt his business. He said Hills (pictured at right) just happened to be hanging out after the bar closed around 2 a.m. Friday.
And he said Joe's Underground is a safe place to come.
"The place has been there for 26 years. Safety and security, we are always very conscientious of that," LaFontaine said. "We never have any issues, but we can't predict passersby and their state of mind. And if Warren was attacked, that would be the only reason why he would feel the need to defend himself."
LaFontaine said Hills was not working at Joe's Underground when this happened. But he occasionally hangs out there on his days off. The owner said he has known Hills for 10 years, calling him "one of the most carefree, loving guys."
"This is not a reflection of Joe's or downtown in general," he said. "I don't want people saying, 'Downtown is so unsafe, that is why I don't go down there.' Downtown is safe."