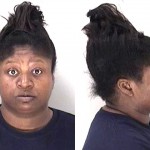 A T.W. Josey parent rushed to the high school this week and helped her teenage daughter attack a male classmate who the girl had argued with, authorities said.
The teen's younger sister also participated in the violent attack, leaving the boy with a broken thumb, scratches to his face and a contusion to his right eye.
An investigation is leading to serious charges against the mother and two daughters. By Friday afternoon, only the girl's mother, 40-year-old Trumeka Jones, had been officially booked on charges. She is currently in the Richmond County Jail for having a weapon on school property, disorderly conduct and obstructing police.
A pending warrant against her for battery says that she joined two others in hurting the unidentified student by "scratching him, striking him in his right eye and his thumb."
From the warrant: "The victim sustained scratches to his face, a contusion to his right eye and a broken right thumb. Said offense occurred at 1701 15th Street in Augusta."
Authorities say there are pending charges against Jones' 17-year-old daughter as well as a juvenile daughter for battery.
We're told that the victim got into an argument with the older girl on Thursday. The 17 year old went home and got her mom and sister and returned to the school. The boy – who was waiting for his mother to get off work at Josey – was then attacked by all three females.
This new case is sure to continue the call for beefed-up security in Richmond County Schools after a series of violent incidents, including two at Hephzibah High School that were recorded on video and widely distributed.
Spokesman Kaden Jacobs did not immediately respond to a phone message seeking a comment on the Josey attack.
Check back here for updates…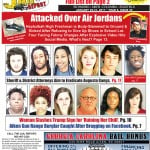 For more crime news, pick up this week's edition of The Jail Report, sold in local gas stations for $1.50.