The son of murder victim Geraldine Sharp was sentenced Monday to a year in prison for for his emotional reaction during the killer's guilty plea.
Jonathan Martin, 37, jumped a courtroom railing in September 2019 during a failed attempt to attack the killer. In the process, Martin injured a deputy and an attorney during their struggle to stop his attack on suspect Larry Perry.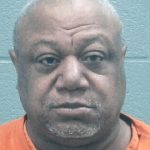 Perry had confessed to killing his girlfriend in March 2019 when she tried to leave him for another man. Judge Daniel Craig gave Perry life with the possibility of parole for murder, 20 years for aggravated assault and five years of probation for weapon possession.
Now, the victim's family will have his own hard time.
On Monday, Martin pleaded guilty in court to misdemeanor counts of battery and two counts of obstruction. His only previous offense was a citation for no seat belt.
Judge Carl C. Brown, Jr. sentenced Martin to 12 months in jail. (Story continues below)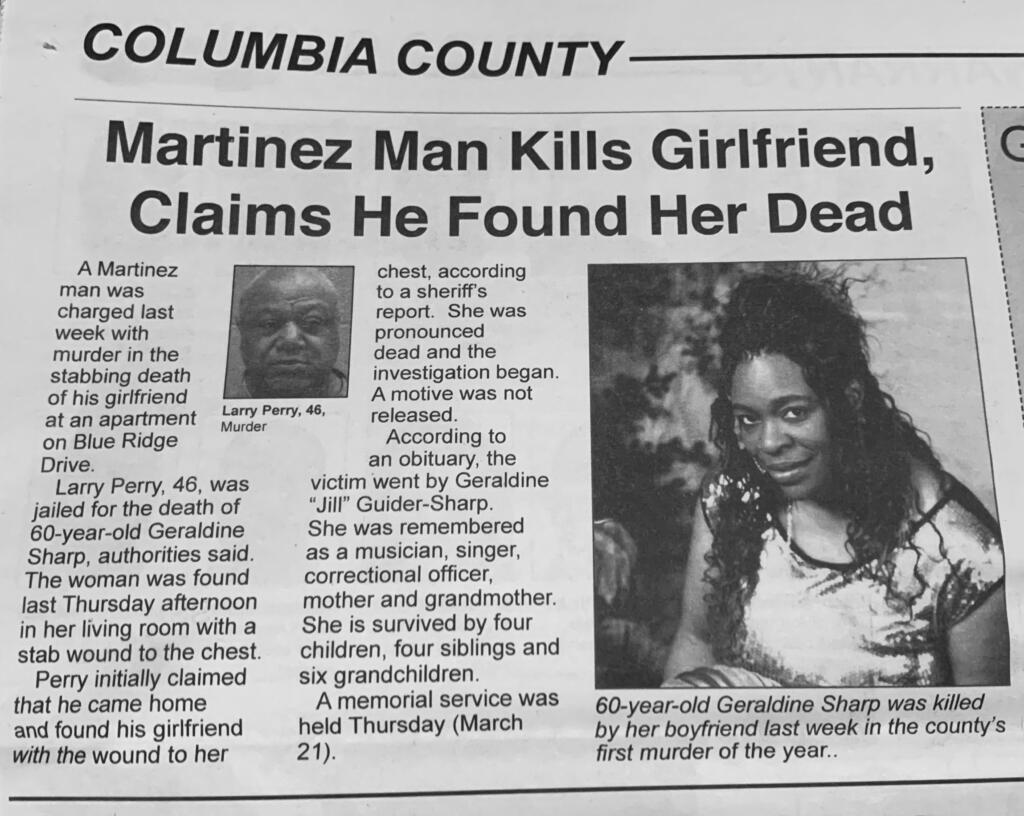 The Jail Report wrote about the courtroom drama in 2019. Here is how it played out:
During the sentencing of Larry Perry for murder, members of the victim's family were giving victim impact testimony to Judge Danny Craig.
   Cashella Martin, daughter of the victim, had finished giving her statement and was visibly upset. She was crying and physically shaking when she suddenly ran at Perry in an attempt to get to him. A deputy was between Perry and Martin and grabbed Martin, preventing her from getting to her mom's killer.
   While that was happening, several other relatives were up out of their seats. Jonathan Martin ran from the audience, leaped over the bar into the attorney's area of the courtroom where Perry was in an attempt to get to him.
   Deputy Valentine grabbed Martin before he could get to Perry. During the struggle to detain Martin, Deputy D. Mack was struck in the back of the head and neck by Martin and Attorney Isabella Levy was knocked into the jury box, falling to the ground.
    Martin and Perry were removed from the courtroom to separate holding cells, and the family was removed to the reception area. After order was restored, Perry was brought back into the courtroom and sentenced by Judge Craig to life with the possibility of parole, 20 years for aggravated assault and five years of probation for weapon possession.