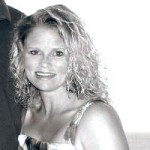 A magistrate judge who is dating Sheriff Michael Hunt has been given new responsibilities after a state advisory committee told her to recuse herself in ACSO cases.
Magistrate Judge Melanie DuBose sought an opinion on her relationship with the Aiken County Sheriff and what it meant for her job. She wanted to know under what circumstances she should withdraw from cases or when she needed to disclose the relationship.
She was told this month to disqualify herself in any proceeding where she had a potential bias, such as handling cases in which employees of Sheriff Hunt appeared as witnesses. The opinion came from the S.C. Advisory Committee on Standards of Judicial Conduct.
Neither Judge DuBose nor Sheriff Hunt returned messages seeking comment on the judicial opinion or the previous conflict of interest. (Story continues below)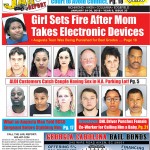 For more news, pick up this week's edition of The Jail Report. Here is this week's cover.
State Sen. Shane Massey, one of three senators who appointed Judge DuBose, said the judge is not hearing any more sheriff-related cases, resolving the conflict. She has since been moved to traffic court and will be hearing traffic cases, such as DUI, from mostly Highway Patrol and municipal officers.
"There is plenty of work to do, even if you set aside sheriff cases," Sen. Massey said. "By all accounts, she is very good, she is very smart. Now she has a little bit of a different role."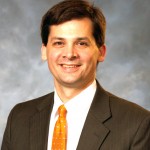 Sen. Massey (pictured) said he has known of the judge's relationship with Sheriff Hunt since Thanksgiving when Hunt told him, and the senator said he doesn't believe any cases have been jeopardized. Until now, the judge has been telling every defendant about her relationship with the sheriff and asking if they wanted another judge.
Sheriff's Capt. Eric Abdullah said they are working under a new system that allows deputies to take their cases to the area they are working in, avoiding a trip to central traffic court.
"It's a new way of doing business," he said.
Sen. Massey said he feels the public should know about these judicial opinions and how they are avoiding any conflict.
"I don't think Judge DuBose or the sheriff ever tried to hide anything. I think it's perfectly appropriate," he said. "Both are divorced. She voluntarily disclosed the relationship.  … I think if there is a potential conflict with any judge, the public has a right to know. But the conflict has been resolved."