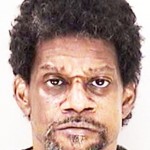 A mother dropped off her children at a Hephzibah home where a man and his sex-offender brother lived.
Guess what happened when she picked up her 6-year-old daughter and 8-year-old son?
Authorities say they both complained that the man's brother – Samuel Brown – had touched them inappropriately.
It's not exactly clear if the children's mother knew of the man's status as a sex offender. But after hearing what happened, she pursued charges against the man, and the 52-year-old suspect was charged last Monday with two counts of child molestation.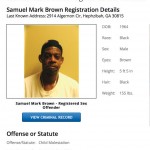 The mother lives in Metter, Ga., and actually dropped the children off with the suspect's brother, James Brown, of the 2900 block of Algemon Circle in Hephzibah. But Samuel Brown lives there, too, and he's a sex offender, according to court records.
While staying at the home Dec. 17-18, the boy and girl say they were "touched at different times on the intimate parts of their bodies," a report says.
The relationship of the Browns to the victims is unclear in the sheriff's report.
Brown is a sex offender with a 2004 conviction for child molestation, according to online records. He is not listed on the Richmond County Sheriff's Office website as a registered sex offender.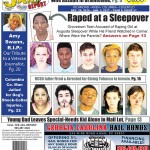 This is one of many crime stories in this week's new edition of The Jail Report. Pick up your copy today in local gas stations for $1.50.