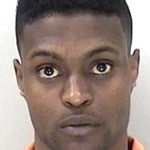 An Augusta man was arrested quickly in Wednesday morning's drug-related killing of a local teenager, and a second suspect was caught later, authorities said.
Derrick Knight, 25, of Truxton Drive (top picture), was arrested Wednesday in the shooting death and robbery of 18-year-old James Pixley of Augusta. Authorities later captured 21-year-old Damien Jerome Barnes.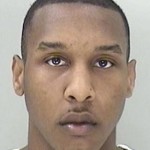 Warrants say the pair robbed the teen of marijuana and shot him multiple times in the chest and arms on Bellemeade Drive at Hardwick Court. The victim was found shot several times just before 12 noon Wednesday, sheriff's Sgt. Michael Shane McDaniel Sr. said in a press release. Pixels was rushed to Augusta University Medical Center, where he was pronounced dead at 12:10 p.m. Wednesday.
Knight is in custody on charges of murder, armed robbery, aggravated assault, possession of a firearm during the commission of a crime and possession of a firearm by a convicted felon. Barnes is also facing similar charges, except he is not a convicted felon.
Knight has a long history of crime in Laurens County, Ga., according to state records. He was released from prison early last year after serving less than two years of a 20-year sentence for  aggravated battery, robbery by intimidation, burglary and obstruction of an officer. It's not clear why and when he moved to Augusta.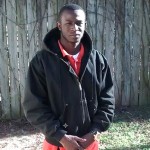 Friends are remembering James Pixley (pictured) as a young man who liked to smile and worked hard at his education.
Derek Webb posted this on Facebook: "Smiling, showing all 32, he always said, 'Webb! What it do Webb? You know I'm witcha, I gotta graduate nye!' – words from James Pixley, everytime he pretty much entered my classroom. And he did just that. Sept. 22, dude was happy with tears in his eyes when he knew he was done. Another good person gone too soon, only 18…man we got to clean these streets but 1st we gotta clean these minds. I was just getting some peace in my spirit from a crazy/sad month of March and then to hear this today. Aint no win win for anybody. My prayers are extended deeply to the Pixleyfamily. R.I.P Mr. James Pixley. It was a pleasure to teach and know you young man. "
Note: Do you have a photo or thought you want to share of James Pixley? Text it to 803-487-3224.