A Lakeside High School student was charged with a felony Thursday after making up a rape story, authorities said.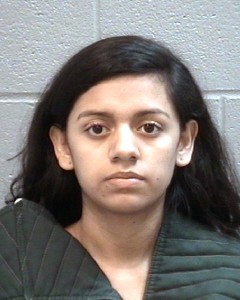 Juana Elizabeth Palomares, 17, told investigators that someone raped her before school Monday while she was throwing away trash at a dumpster near her home. She said the rapist grabbed her from behind, pinned her up against the fence surrounding the dumpster and raped her, according to a sheriff's report.
The teen said she went to school and threw her panties away in a dumpster behind the Evans school. On Monday night, she told someone about the rape and was taken to University Hospital, where she agreed to have a rape kit done.
Part of the teen's problem was that investigators stayed up late Monday, diving into dumpsters for her panties and hunting for her rapist. They found nothing. And school surveillance video shows the teen never threw anything in a dumpster, sheriff's Investigator Ryan Whittle said.
Investigators eventually realized she had lied to cover up a sexual encounter she had Monday afternoon with a student who was not her boyfriend.
"She felt guilty about it," Investigator Whittle said. "She ended up saying she was raped and it snowballed from there."
Palomares was charged Thursday with making false statements in a government matter, a felony.