An elderly man is the latest suspicious death in Richmond County.
Clinton David Rucker, 73, was found dead Friday morning at his home on the 2000 block of Central Avenue in Augusta, the coroner said. The death was called "suspicious." No suspects or motive were discussed.
Rucker was pronounced dead at 10:30 a.m. Friday, Coroner Mark Bowen said in a press release. An autopsy will be conducted at the GBI lab.
A local resident described the victim online as the "little black man who sat in a wheelchair by the road every day and waved."
Another resident, Valerie Rosier, said she saw him all the time. "As a matter of fact, I saw him on Monday sitting by the trash can waving," she said on Facebook.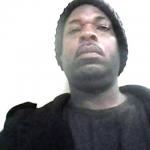 The deaths are the latest to be called suspicious. Two homeless men were found dead in Augusta on two consecutive days earlier in May.
On May 4, the body of Sevin Walker was found at the scene of a construction site on 11th Street Near Fenwick Street. Workers found his body around 6:30 am Monday within the fenced pe-rimeter of the area, according to sheriff's Sgt. William McCarty.
It is being treated as a suspicious death but may be natural.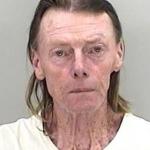 On May 5, James Bohannon was found deceased at an abandoned house on the 500 block of Sibley Street in Augusta. The body of the 62-year-old victim was found on the front porch. Authorities say the victim was found bleeding from the head and neck area, and this has been declared a homicide. Bohannon was known to frequent the East Boundary Street area.
If anyone has any further information about these incidents, please contact the Homicide Division with the Richmond County Sheriff's Office at 706-821-1020 or 706-821-1080.
Note: If you have a better photo of Clinton Rucker, please text it to The Jail Report at 803-487-3224.
For more crime news, pick up the latest edition of The Jail Report in local stores or download it online at thejailreport.com.