A wrongful-death lawsuit pending against Sheriff Michael Hunt accuses his jail staff of failing to help an Aiken County inmate who had swallowed a bag of meth before arrest.
According to the civil suit, a jail guard heard Connie Presley's screams in 2015 and saw her talking to herself and eating soap. Guards didn't know she had swallowed meth, but the woman was hallucinating, showing signs of bizarre behavior and buzzing jail staff on the intercom. Yet a shift commander acted indifferent and told the guard that the soap would just "clean her out," the suit says.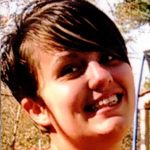 Presley eventually fell backward on her bed and lost consciousness. That's when a corporal administered CPR and medical staff brought a defibrillator. The inmate never regained consciousness and died at the hospital.
The inmate's mother, Terri Presley of Matthews, Ga., is suing Sheriff Hunt for gross negligence and wrongful death. The mother says his jail staff didn't screen her daughter for drug use or keep her under constant observation. Terri Presley wants unspecified damages and funeral costs.
"Employees of the Aiken County Detention Center owed a duty of care to Connie Presley," the suit says. "They failed to exercise slight care in addressing (her) disturbed, emotional and physical state."
In his attorney's answer to the suit, Sheriff Hunt maintains that staff did check on the woman, and as a result, found her unconscious. He says the injuries suffered by the inmate were caused by her own negligence. The sheriff also claims that he is immune from being sued as a result of any "discretionary decisions of his employees."
The lawsuit sheds light on a case originally reported to local media as a "brain injury" death. In 2015, Aiken County authorities said Presley suffered a non-traumatic brain injury, and foul play was not suspected.
In his court filing, Sheriff Hunt says the woman "passed away as a result of a drug overdose." That fact was never released to the media, though SLED was invited in to investigate as a matter of ACSO policy.
A court date has not been set for the mother's civil suit.
Her lawsuit spells out in great detail what she alleges happened when her daughter was brought to the Aiken County Detention Center at 6 p.m. on Dec. 10, 2015:
Presley, 24, had just arrested on a receiving stolen goods charge.
Shortly after Presley's entry into the jail, she began exhibiting signs of odd and bizarre behavior. Around 1 in the morning, she started calling the guards on the intercom and yelling out to everyone. Over time, she became louder and louder.
By 3 in the morning, Deputy Lewis went to check on Presley and found her talking to herself and using hand motions. Presley started screaming that there were huge spiders on her, that the water level in the washing machine was rising so fast and she was afraid she was going to drown. Deputy Lewis tried to calm her down and then noticed she was eating soap and foaming at the mouth.
A shift commander ignored Deputy Lewis' concerns and "seemed indifferent by simply replying that the only thing soap would do is 'clean her out,'" the suit says.
At about 3:45 a.m., Deputy Lewis checked on the woman again and found her still talking about drowning. He had her move her mat from the top bunk to the floor so she would not get hurt. Presley refused to get on the floor, but instead sat on the edge of her cellmate's bunk at her cellmate's feet.
At 4 in the morning, Nurse Melody entered the pod to do rounds. The guard expressed the concerns about Presley's erratic behavior and asked her to check on the inmate. The nurse looked through the cell window and said, "She's high as a kite. When she comes off whatever she is on, call for a sick call." Nurse Melody said she had too many other inmates to take care of with such short staff.
Shortly after, an inmate yelled for Deputy Lewis to come to Presley's cell. The guard found Presley shaking and foaming more at the mouth. The guard called for Sgt. Riddell to come as soon as possible. By the time the sergeant arrived, Presley had fallen backward on the bed.
Sgt. Riddell checked Presley and then called for a lieutenant. Lt. Butts and Cpl. Toole arrived and began CPR. While they performed CPR, medical arrived with the defibrillator. EMS arrived at 4:25 a.m. and took Presley to the hospital. The inmate never regained consciousness and died of an overdose from a bag of methamphetamines that she had ingested immediately prior to being taken into custody, the suit says.
Connie Presley had a history of theft and shoplifting in Richmond County, according to county records.