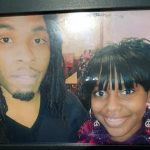 SLED has joined the investigation into Tuesday's shooting death outside a North Augusta apartment complex that claimed the life of an Augusta man.
Myikeem J. Harvey, 26 (pictured above and at right with his sister), was seated in a vehicle shortly after 4 p.m. Tuesday when he was shot multiple times, Chief Deputy Coroner Daryl Ables said in a press release.
"Harvey was pronounced dead at the scene of the shooting that occurred in the parking lot of the North Augusta Garden Apartments," Ables said. "Harvey was seated in a vehicle when he was shot multiple times."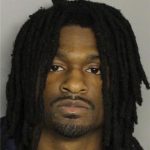 Authorities have arrested 22-year-old Pheolian Neal of North Augusta and taken him to jail in the case. He is pictured here.
The coroner's office has joined SLED and the North Augusta Department of Public Safety in investigating the case.
NADPS officials have not released anything on the murder or a possible motive.
An autopsy is scheduled for Wednesday morning in Newberry, Ables said.
Note: If you have a better photo or a memory of the victim to share, please text it to The Jail Report at 803-487-3224.
For more crime news, pick up the current issue of The Jail Report, sold in local gas stations for $1.75.