Talk about overreacting. A 27-year-old man got upset Sunday when a Martinez clerk asked for his ID while buying alcohol and cigarettes. And he ended up in jail once deputies got involved.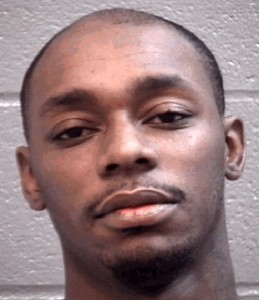 Kenneth Blount Jr. was shopping at the Sprint Foods convenience store Sunday night when the clerk asked for his ID to verify his age. Blount started cursing at the woman and called her a racist.
The suspect then told the clerk that "she would be sorry when he returned to the store," according to a sheriff's report.
The man left the store on Flowing Wells Road, but witnesses got his vehicle description, and he was found at his home in Augusta. He told a Columbia County deputy that he felt the clerk had disrespected him by asking for his identification.
The officer could tell Blount was still upset. He stepped close to the officer's face with his hands in a soft clenched manner. The officer told Blount to back up, but he did not.
"Then Mr. Blount snatched his jacket from my hands, threw his driver's license on the ground at my feet and walked away," a report says.
The officer then arrested him for disorderly conduct and he was taken to jail.