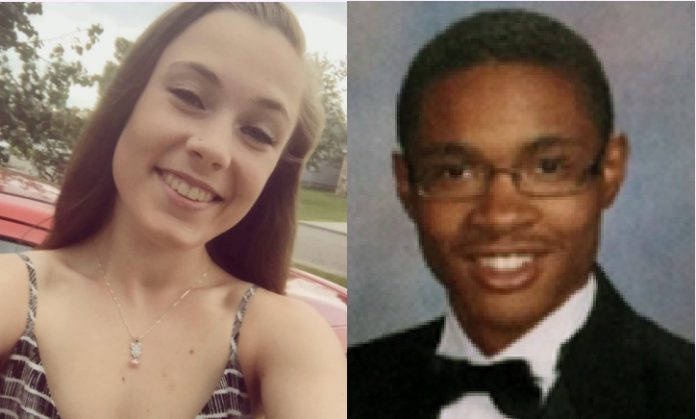 A local man was formally arrested Monday for causing a 2017 single-vehicle wreck in North Augusta that killed two passengers in his car.
Khalil Stiger, 22, of Grovetown (pictured at right), was charged with two counts of reckless homicide in the deaths of 20-year-old Kayleigh M. Daniels of North Augusta and 23-year-old Norris L. Scott of Grovetown. The victims are pictured above.
The single-vehicle crash occurred on Nov. 22, 2017, near the intersection of Old Sudlow Lake Road and Belvedere-Clearwater Road in North Augusta. Both victims were pronounced dead following the accident and died from multiple body trauma, the coroner said in 2017.
Authorities said Stiger's vehicle was traveling north near Old Sudlow Lake Road around 6 in the morning when he lost control of the vehicle, left the roadway and struck several trees, Coroner Tim Carlton said.
North Augusta officers found a single vehicle that had gone over the embankment and said the accident likely occurred due to speed. Stiger survived and was rushed to Augusta University Medical Center in critical condition. He has since recovered.