An Appling man locked his wife in the closet by nailing it shut, keeping her in there all day after an argument over missing keys, authorities said.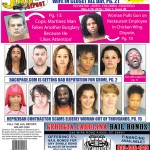 (This is one of many stories in today's Jail Report, available at gas stations in the area for $1.50.)
Christopher Marvin Shultz, 53, was charged last Wednesday with false imprisonment in the case. The victim's daughter – Tamara Price (pictured below) – was also charged with false imprisonment for allegedly participating in the incident.
A man who works as a Lincoln County deputy was in Appling last Wednesday when he was flagged down by the victim. She told him that she had been locked in a closet all day. She said the door was nailed shut.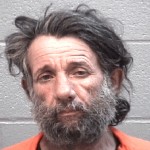 The father and his daughter told authorities that the victim had stolen the keys to the family truck and locked herself in the closet, according to a sheriff's report.
"We found out later that he had nailed her into the closet. When she went in the closet, he nailed it shut," sheriff's Capt. Butch Askew said.
Eventually, the husband let his wife out and even told her to watch out for the bent nails as she exited the closet. She left and flagged down the deputy.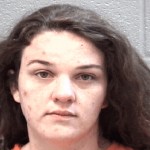 "I've heard of false imprisonment before, but I've never heard it from them nailing the closet door shut," Capt. Askew said. "Apparently, after an argument over missing keys, the daughter and husband decided to lock her in the closet."
Investigators went into the home at 3030 Ray Owens Road and found bent nails sticking out of the closet door.
A sheriff's report says Shultz is owner of Shultz Construction and his daughter works as a housekeeper for a local hotel.