Columbia County authorities had no problem finding a Harlem man who ran from a traffic stop Friday night in Grovetown.
Jack Woodrow Myers was found in the swimming pool at the Holiday Inn Express on Jimmy Dyess Parkway.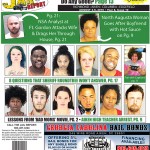 This is one of the many crime stories in this week's edition of The Jail Report, sold at local gas stations for $1.50.
Myers, 36, told deputies that he ran from the traffic stop because he didn't have a license. When he bolted from the car, he left behind his fiancé, who quickly informed deputies who the man was.
Myers had been stopped at the Dairy Queen for a suspended registration and no valid insurance. Before deputies could step to his car, he had bolted out the driver's door and ran toward Cracker Barrel.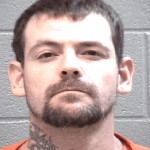 Soon enough, officers found him "in the swimming pool," where he confessed to being the driver. The wet suspect was charged with driving while unlicensed, no insurance and obstruction.
Myers also had an active warrant for Burke County.