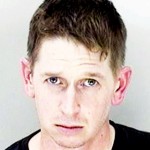 An Augusta visitor just seemed to snap when he saw two signs in a Tremont Way yard early Friday morning.
"You have my name on those signs in your yard," Peter Seaborn yelled at the homeowner, Hurley Jones, after he drove his Toyota Tacoma through the man's yard, crashing into concrete planters and geese decoys before hitting the side of the concrete driveway, breaking off a chunk of it.
Seaborn, of Grovetown, also crushed both of the offending yard signs that read "Pray for Our Nation."
"He thought they said "Pray For Pete," Jones said Monday night.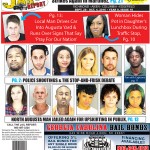 This is one of many crime stories in this week's edition of The Jail Report, sold in local gas stations for $1.50.
Jones said he and his wife were getting ready to leave the house to go eat when he heard something and looked out the front window. By then Seaborn had driven off of his property and was parked up the block.
When Jones went to talk to him, Seaborn began to curse and swear at the man.
Call the "f****** police, mother f*****," Seaborn screamed.
When a Richmond County Sheriff's deputy arrived, Seaborn was sitting on the curb at the top of the street. He told the deputy that he was the one responsible for the damage.
But while an officer was talking to Jones, Seaborn suddenly drove off. He was found a short time later on Washington Road at the Mercedez-Benz dealership where Jones said he was making a ruckus, the report said.
And Jones' "Pray for Our Nation" signs weren't the only ones Seaborn got rid of. Jones said Seaborn stopped at a neighbor's and pulled up one there.
Seaborn, 34, of the 600 block of Gay Drive, Grovetown, was arrested and charged with criminal damage to property in the second degree, the sheriff's report said.
Jones said he was glad they were still home when Seaborn struck because they wouldn't have any idea what had happened or who was responsible.
He admits he is still puzzled by the man's actions.
"How can you rationalize something that's not rational," he said.