An Aiken County man was arrested after customers complained he was videotaping customers last week at the Evans Walmart, according to a sheriff's report.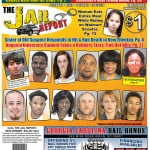 (This is one of many stories in this week's Jail Report. Pick up your copy from a local gas station today!)
Customers said that the man was making them uncomfortable by standing around the fitting room area and videotaping random people, the report says.
"I'll beat your a**," he reportedly told a sales associate who told him to stop.
A sheriff's report says the man became aggressive but finally exited the store when they told him a sheriff's deputy was on his way.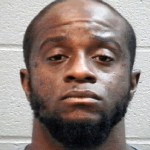 Out in the parking lot, the responding deputy made contact with 26-year-old Alonzo Damon Mackey of Belvedere. The suspect agreed to let the deputy view his phone, but "he deleted a majority of the videos," the report says.
The suspect was told not to return to the Walmart, and he was arrested for making terroristic threats.