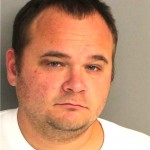 A Graniteville man was formally charged Wednesday morning in the shooting death of his roommate.
Bobby Glover III, 28 (pictured above from Facebook), has been charged with involuntary manslaughter in the accidental shooting death of roommate Leroy W. Brown.
The victim was fatally shot at 3 in the morning Monday at his home at 112 Woods Haven in Graniteville. Authorities responded to a shooting and found the victim dead on a couch and a gun on the kitchen table.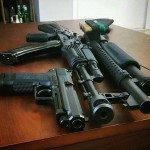 Investigators detained Glover at the time and consulted with the Solicitor's Office before making the charges. Glover was jailed on Wednesday morning.
"Investigators were able to determine that at the time of the shooting, Glover was in possession of the firearm when it discharged," sheriff's Capt. pic Abdullah said in a press release. "At this time investigators believe no malice was involved in this incident and no verbal/physical altercation occurred."
One of the few photographs on Glover's Facebook page shows three guns, but it is unclear if one of those weapons was the gun that killed Brown.
A GoFund me account has been set up for Leroy Brown. Click HERE to see it.
Here is the message on the page:
With a heavy heart, I ask for your help.  On November 21, 2016, Leroy Brown was shot and killed in his home in Graniteville, SC. As you can imagine, his family is in shock and is devastated right now. The news media has been at their doorsteps.  Leroy's family just buried their father/grandfather, Jackie Wideman, this past May 2016.  The last thing we want them to worry about now is more funeral expenses.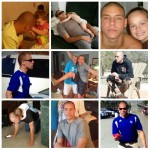 Leroy (pictured in collage) would have been 28 years-old next month.  He had a huge heart and would help anyone in need. Leroy spent recent weekends working at a church fundraiser.  The evening before his death, he had helped a local music store owner move items to a new location.  The day before he was killed, Leroy told everyone that he wanted to join the military to support his country.
Leroy loved his family, Pat, Chris, Dana, Summer, Hali, Lake, and especially little MJ.
Please help…..A donation of even the smallest amount will help Leroy's family as they deal with unexpected expenses associated with his tragic death. 
This GoFundMe s set up by BBC so that ALL donations will go directly Leroy's mother's account.  Thank you so much!
For more news from the CSRA, pick up this week's edition of The Jail Report, sold in local convenience stores for $1.50.