A Martinez man rear-ended a van Monday morning while masturbating in his car, authorities said.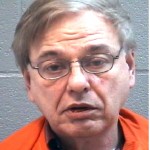 Donald Marvin Johnson, a registered sex offender with a history of public masturbation, struck the back of an Augusta man's 1992 Chevrolet Astro Van. The van was stopped for a red light at Bobby Jones Expressway and Washington Road, according to a sheriff's report.
A witness told investigators that she saw Johnson swerving and driving recklessly before the rear-end collision. She said he almost hit her vehicle a few times.
"The last time she looked over at Mr. Johnson, he had his penis exposed outside of his pants and was physically masturbating," a sheriff's report says.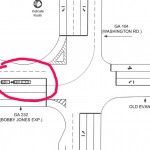 The wreck occurred at 10:37 a.m. Monday when Johnson's 2006 Saturn Ion struck the rear of Michael Adams' van. The sheriff's report indicated Johnson was found at fault for "following too closely" and explains in the narrative that he was "physically distracted" when he struck the van.
A passenger in that van complained of injuries but was treated at the scene. Johnson, 63, was not hurt.
Authorities arrested Johnson on the scene for public indecency and he remained in the county jail Thursday under a $10,100 cash bond. He also has a bond of $1,100 for following too closely.
Johnson is registered as a sex offender with an address of 105 Springlakes Drive in Martinez. He was previously convicted of public indecency in 2008 and just completed all requirements of the First Offender Act in December 2015.
According to the 2008 report, a local nurse was stopped at a traffic light along Washington Road when she looked over and saw a man masturbating in his car. She got his tag number, which led authorities to Johnson's residence on Springlakes Drive.
Johnson initially denied the allegation, but he was arrested a year later and pled guilty under the First Time Offender Act. He was required to register as a sex offender.
(For more crime stories , pick up this week's Jail Report. Issues are sold for $1.50 in local stores.)