An alert mother in Martinez caught attempts by a male neighbor to pay her 15-year-old son for oral sex, authorities said.
The mother's quick action led to Friday's arrest of 62-year-old Eric Lawrence for solicitation of sodomy under 18. A warrant says Lawrence solicited the teen boy on March 30 to "engage in oral sex for money, knowing the victim was a minor."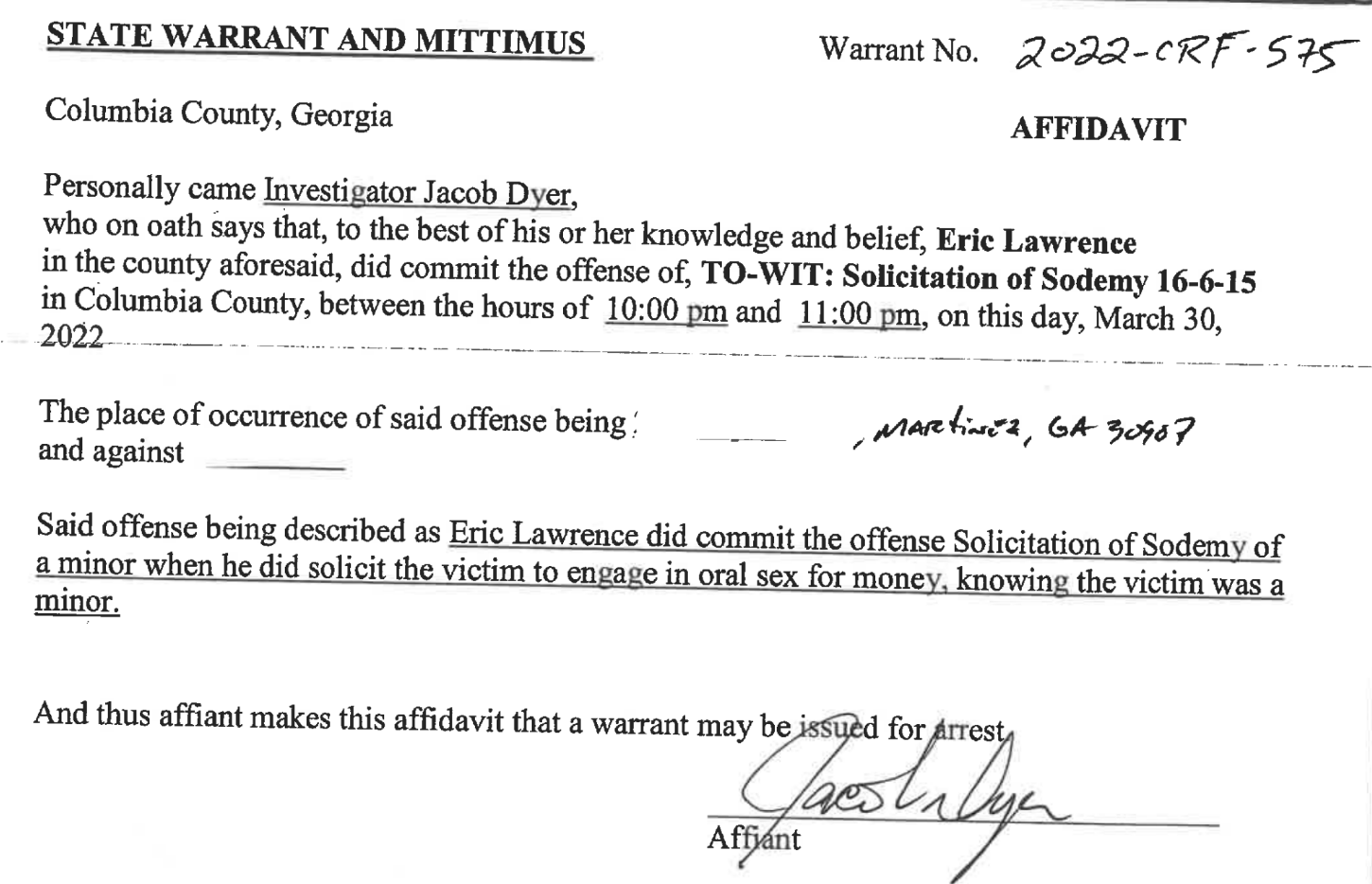 Authorities say the mother complained to the Columbia County Sheriff's Office on Friday morning after finding the week-old messages on her son's phone from a strange number.  The messages were described as inappropriate and sexual in nature.
Because the suspect reportedly travels frequently for work, the sheriff's office moved quickly on the arrest, taking Lawrence into custody Friday. He has been in jail ever since under no bond.