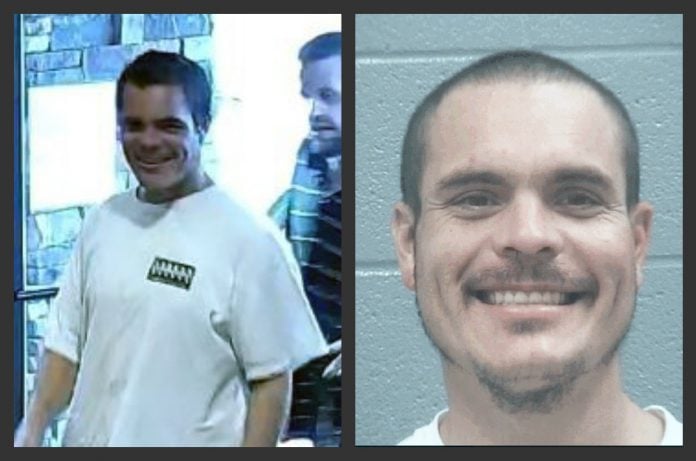 Authorities arrested one of two thieves accused of swiping the Wounded Warriors donation jar last month from the counter at the Martinez Taco Bell.
And he's still smiling.
Bradley McDaniel, 32, of Augusta, was captured in Richmond County last Monday and transferred to Columbia County to face a charge of theft by taking.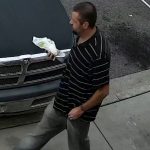 Shay Lindsay Janow, 43 (pictured at right), is still being sought in the case. He may be living with his mother on Crawford Mill Lane in Grovetown, and he drives a white 2016 Kia Forte LX, authorities say.
The pair were captured on surveillance Oct. 23 as they walked into the fast-foot restaurant on South Belair Road in Martinez and took the donation jar. It contained about $260 cash donations given by customers for the Wounded Warrior Project.
If you know where Janow is located, please call the Columbia County Sheriff's Office at 706-541-2800.
For more crime news, pick up the latest edition of The Jail Report, sold in local gas stations.