A Martinez woman lost some of her fingernails in a violent struggle with her boyfriend last week inside her home, according to a sheriff's report.
Sean Rewis, 38, was charged with simple battery in the Nov. 24th assault.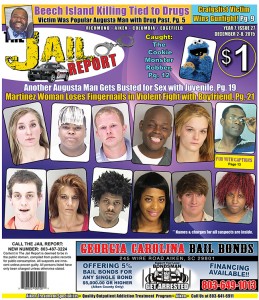 (This is one of many stories in this week's Jail Report, in stores today. Pick up your copy.)
According to the victim, the couple was arguing when Rewis began hitting his girlfriend in the behind with a belt.
"She was pushed to the ground in the living room," a sheriff's report says. "(She) was trying to get away from Mr. Rewis but he was over her, pushing her face into the ground. She stated he was choking her with his hands around her neck."
The victim said Rewis told her to "shut the f*** up, and to stop screaming because she would get the cops called," the report says.
The victim also claims Rewis threatened to kill her. She admitted that she bit Rewis on his chest and on his arm but said it was to get away from him. She also used her nails to scratch at Rewis and lost some of her nails. She escaped the home and got a neighbor to call 911.
Rewis was found at his estranged wife`s home. He claimed the victim was being aggressive with him in the fight. Officers determined he was the primary aggressor and arrested him.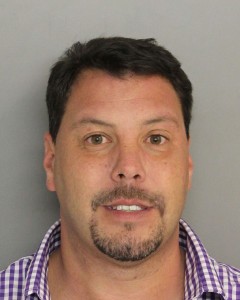 SAME MAN JAILED IN AIKEN FOR DRUNKENNESS: Sean Rewis is the same man charged last month with public drunkenness/disorderly conduct in Aiken after accusations at Hotel Aiken of harassing customers.
A female employee told Aiken police on Nov. 7 that she wanted Rewis placed on trespass notice. An officer found Rewis "highly intoxicated" and "unsteady on his feet," a report says.
When police asked for his name, he kept saying "Master," but would not give his correct name, a report says. After becoming loud and boisterous, he was arrested. He refused to get into a police vehicle, but officers were able to get him into one, a report says.