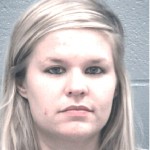 A local woman apparently has places to go. But after stealing luggage from the Martinez Walmart last month, that place is jail.
Megan Thompson, 27, was charged Sunday with theft by shoplifting after she was identified as the suspect in a Oct. 13 theft from the Walmart Bobby Jones Expressway store.
From the sheriff's report: "An unknown white female dressed in a black top and black and white pants entered the Bobby Jones Walmart through the garden center doors. The female goes to the luggage section of the store puts the two listed suit cases into a shopping cart. The female then goes to the tire and lube section of the store and exits the business. She meets an unknown male who has driven an unknown red small station wagon type vehicle next to the garden center drive-thru. The male and female then load the luggage into the rear seat of the vehicle and leave the parking lot."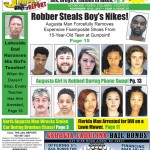 That's one of many crime stories in this week's issue of The Jail Report. Pick up your copy today at the gas station.