Richmond County authorities are looking for a missing 10-year-old girl who was taken by her biological mother without permission.
Paris Ellis, 10, was last seen on March 8 on the 2500 block of Coleman Avenue, a press release says.  Paris Ellis was taken by her biological mother, Rasheema Ellis, pictured on the right, without permission.
"Rasheema Ellis does not have legal custody of Paris Ellis at this time," according to RCSO.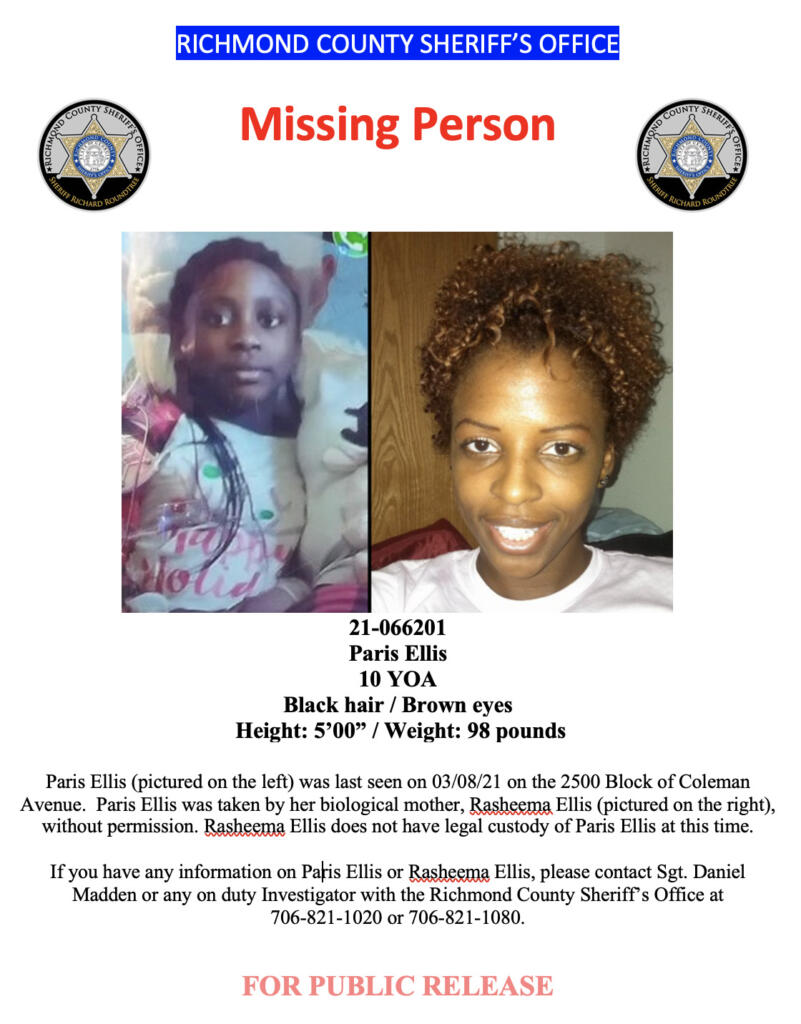 If you have any information on Paris Ellis or Rasheema Ellis, please contact Sgt. Daniel Madden or any on duty Investigator with the Richmond County Sheriff's Office at 706-821-1020 or 706-821-1080.