The North Augusta man wanted for having a lengthy sexual relationship with his daughter's 15-year-old friend has been found with the girl in Tennessee, authorities said.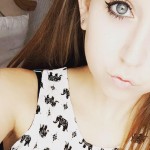 Caleh Waskow, 15, of Evans was found alive in Sevierville, Tenn., after being abducted earlier this month by 37-year-old Jason Johnson of North Augusta, authorities said. They were found together. (Johnson and Waskow are pictured above from Facebook images.)
Sevierville law enforcement report that they got a call from a man who was following the pair. Johnson and the girl were traveling between gas stations before they were finally stopped at the Russell Stover Candy Store.
According to authorities, Johnson was taken into custody at the Sevier County Detention Center. The girl was taken to the hospital to be checked out.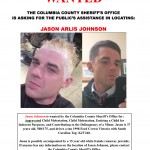 Johnson was wanted in Columbia County on charges of aggravated child molestation, child molestation, enticing a child for indecent purposes and contributing to the delinquency of a minor. The girl was the subject of an Amber alert this week and authorities said they believed he abducted the girl. Her parents pleaded for her return on local TV stations.
As The Jail Report told you earlier this week, Johnson met the girl through his daughter or step-daughter, who is about the same age, according to Columbia County Sheriff's Maj. Steve Morris.
Apparently, the 15-year-old girl was recently in juvenile court as an unruly juvenile. That is where authorities learned about her sexual relationship with Johnson, which allegedly occurred since July when the girl would sneak out of her Evans home to meet Johnson.
Check back for updates…
For more crime news, pick up this week's edition of The Jail Report in local stores.