It's a heart-breaking end to the unexplained mystery.
Kason Adams, 10, of Beech Island, died Monday from injuries suffered in a house fire at 126 Lamar Street in Warrenville, a fire set by a man described as "crazy."
The tragic part is that Kason was simply staying the night at his friend's house when suspect Brian Beaudin Jr. set the house on fire. The suspect's motive is unclear.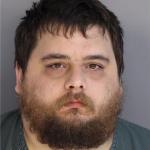 Charges of attempted murder and arson will likely be upgraded to murder now that Kason died at the Children's Hospital of Georgia.
From Coroner Darryl Ables: "Kason Adams, 10-years-old, of McKinney St. was pronounced dead today at 1:31 PM from injuries sustained from a house fire that had occurred on the morning of July 11 shortly before 7:00 AM at 126 Lamar St., Warrenville.  Kason was spending the night with a friend when the fire started.  Kason will be autopsied in Newberry, the Aiken County Sheriff's Office is continuing with the investigation."
Authorities say they have found no reason why Beaudin picked that house on Lamar Street. But he followed it up by setting his parents' house on fire at 2006 Sumter Street in Beech Island. He said he did it because his "parents were terrorists" and were "selling his poetry for money."
Stay tuned…