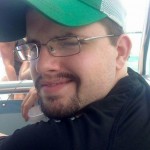 A Waynesboro man is being held on murder charges in the death of his girlfriend's 6-month-old son who was injured in his care.
GBI authorities say William Roger Hillis II called 911 on Saturday, saying Baby Jay was unresponsive.
"Willis met deputies and EMS on Old Waynesboro Road in Richmond County where EMS transported the baby to the Children's Hospital of Georgia," a GBI press release says.
Authorities determined Hillis was caring for his girlfriend's son when the victim suffered significant injuries. Hillis was initially charged with child cruelty.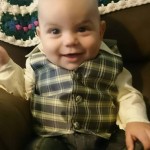 On Monday, the victim (pictured at right) died at the Children's Hospital of Georgia, leading to upgraded murder charges against Hillis.
The victim's body will be transported to the GBI Crime Lab in Decatur, where an autopsy will be performed at a later time.
Hillis is being held at the Burke County Detention Center.
Note: If you have a photo of the victim and want to share it, please text it to 803-487-3224 or email it to publisher@thejailreport.com