A police officer caught an underage girl having car sex with an older teen last weekend outside North Augusta High School, according to a police report.
The girl, 15, confessed that she just met the 19-year-old teen online and wanted to have sex with him. A public safety report spells out the details of what happened when police Cpl. Louis Cook found the teens half-naked at 1:45 a.m. Sunday: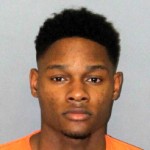 The blue Chevrolet Impala was parked behind a school bus and the woodbine in a gravel parking lot next to North Augusta High School. The driver, identified as 19-year-old Davion Turner of Laurens, attempted to start the car when he saw the patrol car approaching, a report says.
Cpl. Cook called for additional officers and he joined two officers in approaching the car. By this time, Turner was in the driver's seat and the girl was in the back seat with her bra off. A used condom along with clothes were lying on the floorboard, a report says.
Turner told police that he met the North Augusta girl through mutual friends on Instagram and had talked with her for only a month. Their sexual encounter Sunday was the first time they met, he said.
Turner (shown at right from Facebook) claimed the girl called him and told him to come to North Augusta because "she was having some issues with her parents and people at school," the report says.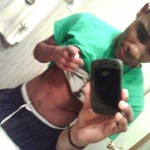 So Turner drove from Laurens in the middle of the night, picked up the girl and drove her to the school parking lot. That's where talking changed to kissing, and then the girl took off her shirt and bra, the report says.
"The subject stated he did feel uneasy about the encounter and stopped it but not before touching her … ," the report says.
When police interviewed the girl, she confessed that she wanted to have sex with Turner and called him to meet her.  She said they messed around but Turner did not have sex with her.
Police called the girl's mother, who took the girl to the hospital for a physical evaluation, the report says.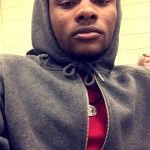 Turner was charged with criminal sexual conduct with a minor in the third-degree and booked into the Aiken County Jail.
The teen has since been released and has already begun posting more photos on his Instagram account (right), including one with him and friends attending the USC-LSU basketball game this week.
This was not Turner's first arrest. He was arrested Oct. 13 for allegedly bringing a BB pistol onto campus at Laurens High School. A police report says he and a LHS student allegedly shot at a football player's vehicle in the parking lot and caused a back window to shatter. A charge of "weapon possession on school property" is pending in that case.