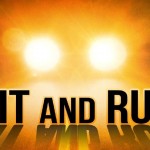 Anthony J. Redmond 54, of Warrenville, and Robert Clark, 64, of Aiken, have been identified as the S.C. Department of Transportation workers killed Monday morning.
Both men were pronounced dead on the scene. A third DOT worker received minor injuries in the hit & run wreck on Augusta Road near Storm Branch Road shortly before 9 a.m. this morning.
The Aiken County Coroner's Office along with the S.C. Highway Patrol and the Aiken County Sheriff's Office is investigating the early morning incident.
"All three gentlemen were struck by a vehicle that fled the scene," Chief Deputy Coroner Daryl Ables said in a press release.
Authorities say a tan Pontiac Grand Prix was traveling north on S.C. Highway 421 when the driver swerved to the right side and hit the workers.  Troopers located the suspect vehicle nearby but the driver was not there. The vehicle will be processed for evidence, authorities said.
Editor's Note: If you would have photos or biographical information to share on Anthony Redmond or Robert Clark, please text it to The Jail Report at 803-487-3224.