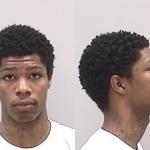 There are new details and a new suspect in Tuesday morning's bloody gunfight in Augusta that killed an Aiken man.
Christopher McCrary, 21, is the latest suspect connected to the 3 a.m. gunfight that killed Marquan Patten of Aiken.
Two others, 17-year-old Marquez Warney and 16-year-old Lewis Wigfall, have also been charged with murder in the death.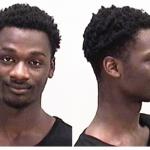 The victim was shot in the head during a gunfight between McCrary and the teen suspects, according to arrest warrants.
McCrary and Warney had planned to meet with the victim and Wigfall to purchase a firearm.
But McRary and Warney had really planned to rob the pair, an arrest warrant says.
"A gunfight ensued during the meeting, causing the death of Marquan Patten," a warrant says.
Now, all three have been charged with murder, including Wigfall, who is being charged as an adult. Authorities say there may have been some girls involved in the meeting, but none have been charges so far.