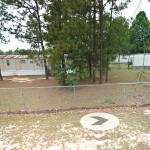 A Hephzibah couple and a relative were arrested Saturday after deputies found them raising several children in a disgusting roach-infested mobile home with no heat.
Authorities took custody of the couple's 2-year-old girl and two 4-year-old girls and turned them over to their grandmother.
Authorities arrested all three adults living in the dirty home: the children's parents, Preston and Cienna Key, and the children's aunt, 26-year-old Ashley Key (bottom photo).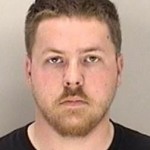 All three were jailed on a charge of deprivation of a minor, according to a sheriff's report. Preston is 28 and Cienna is 25.
The father of Ashley Key's children called the sheriff's office Saturday afternoon after picking up his two sons from the mobile home, located at Unit A14 at 4215 James Drive in Hephzibah (pictured above right from Google maps).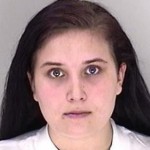 William Ellis said he was concerned about the living conditions and was supposed to return the infant and 2 year old on Sunday.
Here is what deputies found when they went inside the foul-smelling trailer:
The living room floor was covered with dirt, food, trash, and clothing.
The kitchen floor appeared to have been recently swept with dirt, food, trash, and soiled diapers swept under the kitchen table.
The kitchen table was covered with trash and food, and the kitchen floor and table had visible live roaches.
Cienna and Preston Key's bedroom floor was covered with clothing with no part of the floor visible.
Ashley Key's bedroom had clothing piled on the floor in the corner.
Both bathrooms were dirty with visible dirt on the floors.
Preston Key told deputies that he and his wife and three children had been sleeping in the living room since the mobile home didn't have a working heater.
"Preston Key stated they have been trying to clean up the residence," a sheriff's report says.
A DFACS representative said the children't couldn't stay there because of the deplorable conditions. They were turned over to their grandmother.
All three suspects remained in the Richmond County Jail on Monday morning without bond.
For more crime news, pick up the current edition of The Jail Report, sold in local gas stations for $1.50.